We strive to serve those in science.
Brad G. Philbrick & Company
Brad G. Philbrick & Company's endeavor is to serve those who work in science.
We aim to provide you with useful information. We list numerous websites for your review. One example, if you are not already aware, is BioPharmGuy, www.biopharmguy.com. This website provides a listing of biotech companies across the world, investors, service providers, real estate, and an entry level job board. 
Researching the latest news, findings, and tools to enable your work to be more efficient. Please check often as we strive to be up to date with much of the latest developments. But of course, we cannot. Information overwhelms all of us at an alarming rate.
We believe that science is a collaborative effort. Thus, we welcome your information, thoughts, and ideas. We will share your insights with others on our website, with your approval, of course.
Communication is our niche. We compose compelling grant proposals, assist with your scientific writing, and will help create valuable content and persuasive marketing materials.
Collaborating with you and your colleagues will be our honor and pleasure. Please, let us hear from you.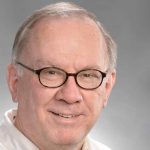 Brad G. Philbrick & Company is guided by numerous organizations' values and ethics that are globally accepted in the Scientific industry.  Here we have listed a few of them. Learn more about what guides us by following the links below.
Brad G. Philbrick & Company serves the scientific industry.
A few of Brad G. Philbrick's Notable Positions Held.
Brad is a member of the Grant Professional's Association. 
Brad holds a board member position on the Indiana Chapter of the Grant Professional's Association. 
Brad is a member of the Indiana Health Industry Forum.
Brad is a newly appointed board member of the Grant Professionals Foundation.
Brad maintains a membership with the American Medical Writers Association. 
If I have an apple and you have an apple and we exchange apples, then you and I will still each have one apple. But if you have an idea and I have an idea and we exchange these ideas, then each of us will have two ideas.
— George Bernard Shaw from his play, The Apple Cart
Brad G. Philbrick & Company has begun working with numerous private and public foundations. Our list of partners is rapidly growing. Here are a few whom we have the pleasure to serve. Please click on an image to view their website.